Welcome to Wolfpack Academy.
The goal is to assist players learning the game Wolfpack and have a little fun in the process.
Each course will have a video and other easy training materials to explain how things work, how to play the game, and how to master each role and station.
Once you are trained you can take the Exam and when you pass, you will be awarded a Qualification certificate.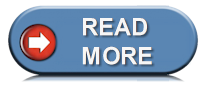 This is the suggested order of the courses. Some courses require a prerequisite course to be taken first.
Helmsman
Senior Helmsman
Dive Officer
Senior Dive Officer
Navigator
Senior Navigator*
Basic TDC Operation
Advanced TDC Training
Ship Identification
Basic Plotting
Radioman
Senior Radioman*
Enigma
Propulsion Systems
OberMachinist
Electro OberMachinist
Commanding Officer*
Make sure you are logged in to your account.