The Navy has created a new task group on the East Coast to ensure it has ready destroyers that can deploy on short notice to counter the Russian submarine threat in the Atlantic Ocean.
Task Group Greyhound – which officially declared initial operational capability on Sept. 1 – is a force-generation model for destroyers that is embedded within the Navy's Optimized Fleet Response Plan.
The plan is to take destroyers that have recently completed deployments and are awaiting maintenance availabilities and make them ready for training and operations in the Atlantic.
Greyhound is "designed to provide the fleet with predictable, continuously ready and fully certified warships," Rear Adm. Brendan McLane, the commander of Naval Surface Force Atlantic, said in a Monday ceremony aboard USS Thomas Hudner (DDG-116) in Mayport, Fla.
"The ships will be ready to accomplish the full range of missions – including tracking Russian undersea activity in the Atlantic and maritime homeland defense for our nation."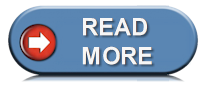 The task force shares a name with the 2020 surface warfare movie "Greyhound," in which a collection of allied destroyers defend a North Atlantic convoy from German U-boats.