Despite the fact that it was the longest military campaign of World War II, the Battle of the Atlantic—a six-year fight for control of the eponymous ocean—is often overshadowed by other clashes in the European and Pacific theaters.
"It's not the most glamorous campaign," says Frank Blazich, lead curator of military history at the Smithsonian's National Museum of American History.
Put simply, he adds, "The Battle of the Atlantic is cold, grey, monotonous and miserable."
Tom Hanks' latest film, Greyhound, spotlights this much-overlooked chapter in naval history, building on the World War II buff's previous credits (most prominently, Saving Private Ryan, "Band of Brothers" and "The Pacific") to offer a claustrophobia-inducing dramatization of the battle between Allied ships and German submarines, or U-boats.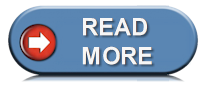 Here's what you need to know to separate fact from fiction.