Currently, India has 15 conventional diesel-electric submarines, classified as SSKs, and one nuclear ballistic submarine, classified as SSBN.
Of the SSKs, four are Shishumar Class, which were bought and then built in India in collaboration with the Germans starting 1980s; eight are Kilo Class or Sindhughosh Class bought from Russia (including erstwhile USSR) between 1984 and 2000; and three are Kalvari Class Scorpene submarines built at India's Mazagon Dock in partnership with France's Naval Group, earlier called DCNS.
The SSBN, INS Arihant, is a nuclear-powered ballistic missile submarine, built indigenously. A second SSBN, INS Arighat, an upgraded version of Arihant, is likely to be commissioned within the next few months.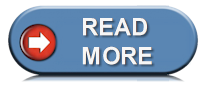 Most of India's submarines are over 25 years old, and many are getting refitted.