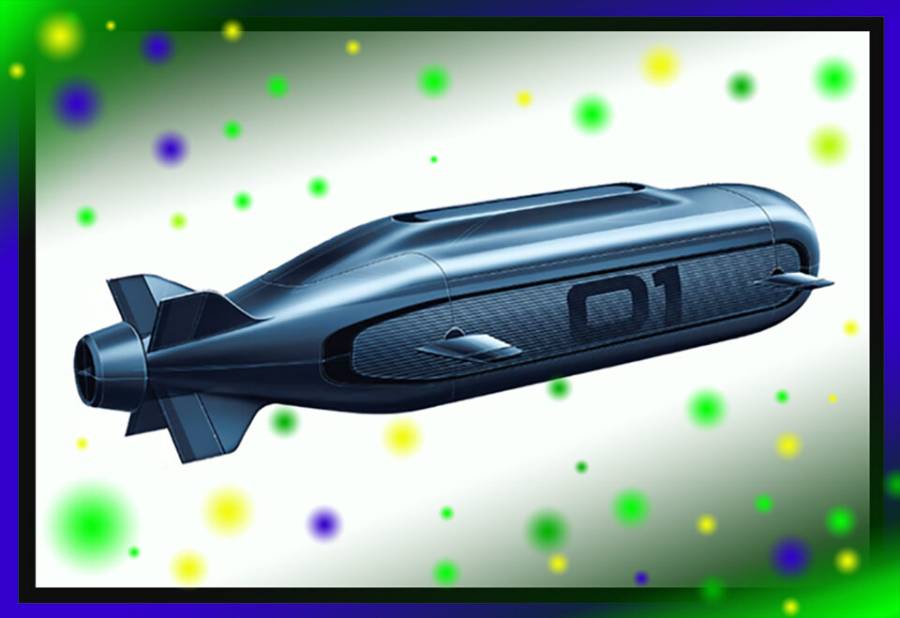 On September 15, Transport Secretary Grant Shapps announced 55 winning projects of a £23 million government-funded green maritime R&D competition in the greenest ever London International Shipping Week. Among them was the world's first green submarine study. Overall, the winners represent a total investment of £33.5 million and are expected to be completed by March 2022.
The Clean Maritime Demonstration Competition (CMDC), part of the Prime Minister's 10-point plan for the green industrial revolution, supports the development of innovative technology to reach the government's commitment of zero-emission ships operating commercially by 2025. The move will create hundreds of jobs and establish the UK as a world leader in clean maritime.
Green Submarine
The fully automated 'net positive' submarine, dubbed Esmeralda01, is powered entirely on hybrid green hydrogen and battery power. The submarine could help cleanse the oceans of toxic pollution by collecting microplastics while transporting cargo.
Esmeralda01 features a three-phase microplastics filtration system. Oceanways, its developer, is preparing the submarine for its pilot route between Glasgow, Scotland, and Belfast, Northern Ireland.
According to Oceanways, a fleet of these submarines could secure emission savings of up to 27 tonnes of CO2 emissions in its inaugural year of operation, with an overall target to reduce 300M tonnes of CO2 as the fleet grows.