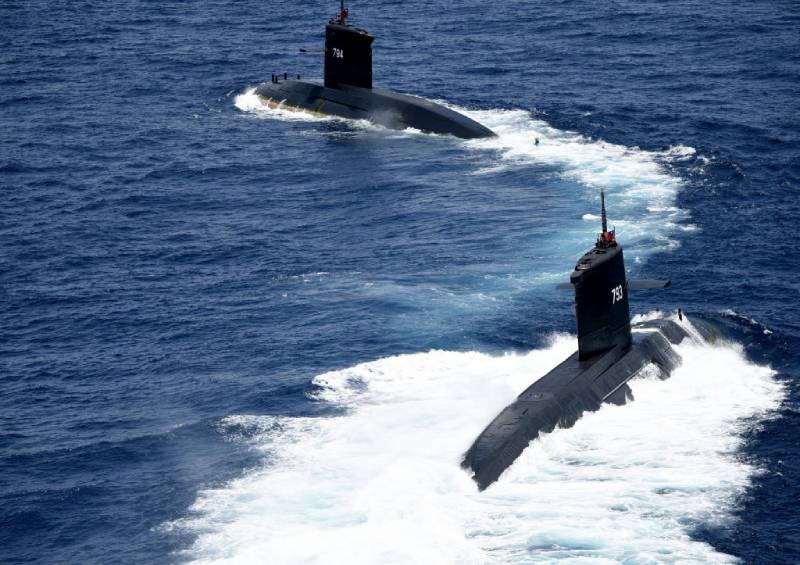 As Taiwan commences the production of eight new submarines, a warfare expert was cited on Wednesday (Dec. 2) as saying a Chinese invasion fleet would be highly vulnerable to the submersible warships.
On Nov. 24, Taiwan officially began production of eight domestically-built attack submarines, the first indigenous watercraft of their kind in the Navy's arsenal. The underwater vessels will be constructed at a specially-designed new shipyard in Kaohsiung by Taiwan's CSBC Corporation.
Taiwan currently has a rapidly aging fleet of four submarines, including two Chien Lung-class submarines, SS-793 Hai Lung (Sea Dragon) and SS-794 Hai Hu (Sea Tiger), which were purchased from the Netherlands in the 1980s. Older still, are its Hai Shih-class submarines, SS-791 Hai Shih (Sea Lion) and SS-792 Hai Bao (Sea Leopard), which were acquired from the U.S. in the 1970s and date back to the 1940s.
Meanwhile, over the past decade, China has aggressively built up its navy to over 300 warships and submarines, making it the largest navy in the world. China plans to continue to expand its armada to 450 ships and 110 submarines by 2030.
It is for this reason, that Taiwan has felt the urgent need to build up its fleet of submarines to counter the threat of a full-scale invasion by the communist country. After decades of being denied purchases of submarines and components from foreign shipbuilders due to pressure from China, Taiwan in 2015 decided to build its own fleet, with the first prototype submarine expected to cost NT$49.36 billion (US$1.72 billion) and scheduled to be completed by the third quarter of 2024.
It is estimated that Taiwan's eight new attack submarines will cost a total of US$16 billion. Mark Stokes, the executive director of the Project 2049 Institute in Virginia was cited by Forbes as saying that, "Their counter-coercive value should not be underestimated."