Sub Buddy

Attack disc for the modern man (and woman!)
Oct. 12, 2020 by Neal Stevens

For some, playing a subsim is a game with things to sink and blow up. But for many, the main purpose is to simulate the activities of submarine operations and combat. For these players, the "simulation" aspect is very important and underpins the whole endeavor. And anything that furthers "simulation" is a welcome addition. This is why things like manual targeting, recognition manuals to identify ships, manual navigation, and realistic radio operations with Morse code and Enigma are popular by a noteworthy segment of the player base.
In the 25 year history of Subsim and modders there have been quite a few mods for Silent Hunter games but Sub Buddy is the first attack disc application that you can install and use on a mobile device and use in conjunction with a game. Having it in your hands, making the calculations separately from playing the game, does add a new flavor to the simulation experience. For example, if you were in the control room of a U-Boat, you would make observations through the periscope and then shift your gaze to the attack disk you hold in your hands and make the settings for your solution. Thanks to developer Zoe Summers, Sub Buddy allows you that experience with a PC subsim in much the same way.
The interface is simple and direct, a high-resolution digital representation of the German attack disc with references taken directly from photos of the real thing. One finger touch is used to rotate the rings and switch from attack disc to TADS. Use two fingers to drag the tool around and zoom in and out. The app holds all your settings and zoom level when you flip back and forth between tools, which makes keeping your place easy.
The "back side" of this virtual tool consists on a custom circular slide rule, which the developer calls "TADS", for "Time, Angle, Distance, and Speed" designed for use in submarine simulations. The developers points out "using both the Attack Disc and the TADS in tandem means you are able to do quite advanced calculations faster than alt-tabbing to a desktop app and most importantly--doing these while remaining 'inside' the game."
The resolution of the tool is superb. Based on historical images of actual German attack discs, the level of detail is sharp and crisp, and the motion using the rings is beautifully fluid. Changing settings has a gratifying feel all its own and adds pleasure to setting up a fire control solution with Silent Hunter or Wolfpack.
Also included with the Sub Buddy app is a nifty Angle on Bow Training tool. It gives you an image of a cargo vessel and allows you to rotate the vessel and see the corresponding AOB. Making angle on bow estimates give a lot of new skippers trouble and practice with this tool will greatly enhance your AOB judging skills.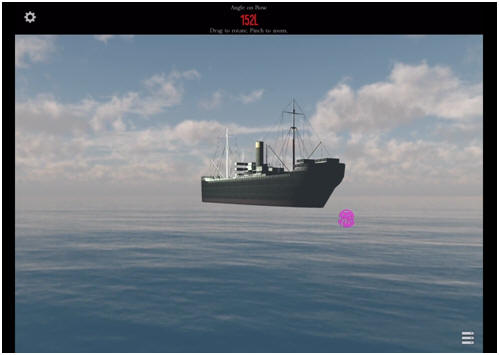 Sub Buddy includes a huge library of detailed instruction and training videos so learning to master the attack disc and TADS is not a formidable challenge. Each video is expertly narrated by long-time Subsim commander Matt "derstosstrupp" Hamacher. Also included is the complete U-Boat Commander's Handbook, also translated by Herr Hamacher.
All iOS 12+ devices (iOS 14+ for iPhone Picture-In-Picture) are fully supported. Most Android devices that support Nougat 7.0.0 or newer are supported (some features missing from Android due to device / ecosystem capabilities). All iPads support Picture-in-Picture training videos, as do all iPhones running iOS 14+. All iOS devices additionally support AirPlay so you can learn how to use your discs using your iOS device whilst following along with the tutorial videos streamed onto your Apple TV / AirPlay compatible TV.
I strongly suggest giving Sub Buddy a serious look. It does require some time to learn but it is very rewarding to replicate the calculations the actual U-boat commanders executed during an attack. And after all, isn't that what submarine simulations are all about? Sub Buddy says yes.
Sub Buddy by Pouty Bat Face Studios

---

Care to add something or discuss Sub Buddy? Los!
See also:
Wolfpack, the modern U-Boat Masterpiece
Subsim Aces of the Deep review
Subsim Silent Service II review
What kind of subsim skipper are you? Sub skipper Quiz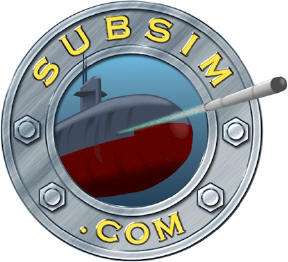 SUBSIM® Review
© 1995-2023 SUBSIM® Review
"Subsim" is a registered trademark. All rights reserved.
Legal Notice | Privacy Policy

submarine, game, submarine game, wolfpack, u-boat, simulation, subsim, sim