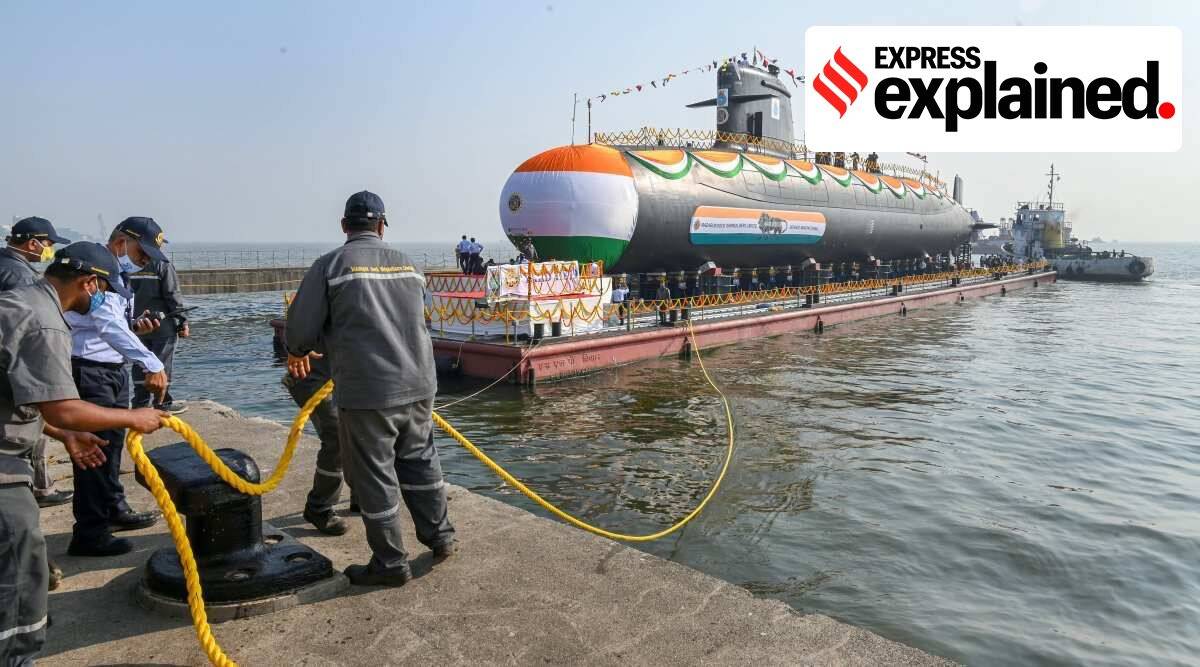 Indian Navy's fifth Kalvari-class Diesel Electric attack submarine INS Vagir was launched at Mazgaon Dock in Mumbai on Thursday. A look at this modern and stealthy class of submarines having been built under Project 75 and whose design is based on the Scorpene class of the submarines.
The other vessels in the class are INS Kalvari, INS Khanderi, INS Karanj, INS Vela and INS Vagsheer. Of these Kalvari and Khanderi have been commissioned in 2017 and 2019, Vela and Karanj and undergoing sea trials, Vagir has now been launched and Vagsheer is under construction. After its launch today, Vagir will commence with the setting to work of various equipment and the Harbour Acceptance Trials. The crew will subsequently sail the submarine for the Sea Acceptance Trials after which the submarine would be delivered to the Navy.
In maritime parlance a class of ships is a group of vessels which have the same make, purpose and displacement. In the Navy and Coast Guard in India, the ships belonging to a particular class are named in a specific manner. Many times the names have the same first letters, prefixes, similar meanings or the names belong to a particular type of words for example names of cities, persons, mythological concepts, animals, rivers, mountains, weapons, etc. The class is generally named after the first vessel in the category. In some cases, a particular class of vessels take their names from an earlier class of vessels which are now decommissioned.
Like Kalvari – which means Tiger Shark, Vagir has been named after a Sand Fish, a predatory marine species. Khanderi has been named after an Island Fort built by Chhatrapati Shivaji, which played a key role in his Navy. Karanj has also been named after an Island located South of Mumbai.