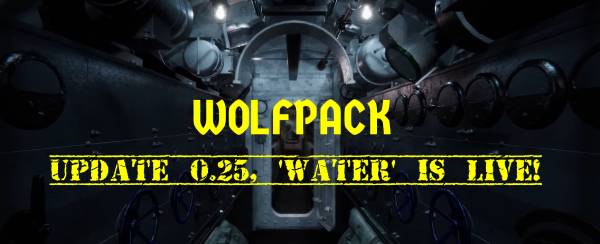 Update 0.25 'Water' is LIVE!
Hello fellow submerged sailors!
The day is here! Update 0.25 is now live on a new public beta branch (detailed instructions on how to access the beta branch can be found below). This update includes the new water, an improved sky and a new character controller.
We know this update has been a long time coming, it is the result of a ton of work over a long period of time.
We have long known that several key pieces of our technology required a rework, our hope is that the extended development time for these will make progress faster in the future, as well as making our systems more extendable and easier to work with.
We want to thank all members of our community for supporting us during this period – your feedback, your suggestions, and test participation has been invaluable to us and for the overall quality of Wolfpack.
Sincerely,
The Wolfpack Team