The USS Clamagore submarine, built at the end of World War II, will be dismantled and recycled, the Patriots Point Naval & Maritime Museum in South Carolina announced Friday.
The submarine, which opened as an exhibit more than four decades ago, closed to the public in December due to "safety concerns caused by a leak in a main ballast tank," the museum said in a news release. Ballast tanks are used to control the buoyancy of a vessel.
The submarine has undergone repairs for more than a decade due to "extensive corrosion," the museum added. One 2019 assessment found it would cost "upwards of $9 million" to fully restore and repair the vessel, the museum said.
There are also environmental concerns — including the presence of PCBs and lead batteries — with keeping the submarine at Patriots Point, said executive director Dr. Rorie Cartier.
"Leaving this submarine in the Charleston Harbor could cause serious environmental problems with the landfall of a major hurricane," Cartier said. The museum is located in Mt. Pleasant, less than 10 miles from Charleston.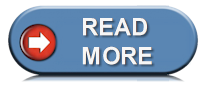 The USS Clamagore is the only submarine of its design that is preserved in the US, according to the museum's website.