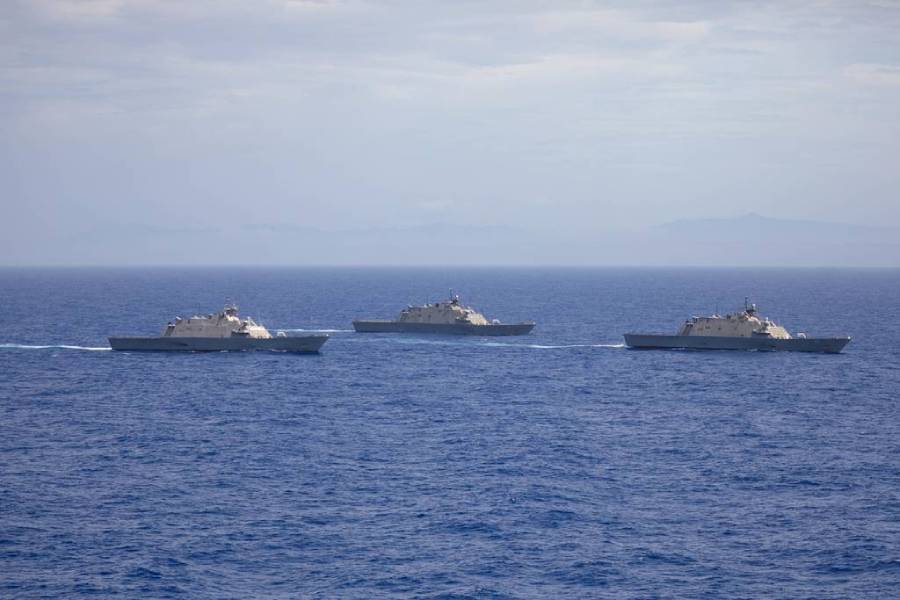 The U.S. Navy wants to decommission nine of its Freedom-variant littoral combat ships and eliminate the anti-submarine warfare mission for the ships, citing a trade-off between the cost of the ships and equipment versus the warfighting capability they'd actually deliver.
This move comes amid rumors the Navy might try to decommission the entire Freedom class, which requires a fix to the combining gear to address a variant-wide defect. If Congress allowed the Navy to decommission these nine ships, then six would remain in the class, none of which entered the fleet, as they remain in various stages of construction or post-delivery activities.
The Navy planned for the LCSs to have three mission packages that could be easily swapped out based on mission needs: surface warfare, mine countermeasures and anti-submarine warfare. The surface warfare is the only package deployed in full today, with half the mine countermeasures mission package systems deployed in the Pacific and the other half wrapping up testing and certification.