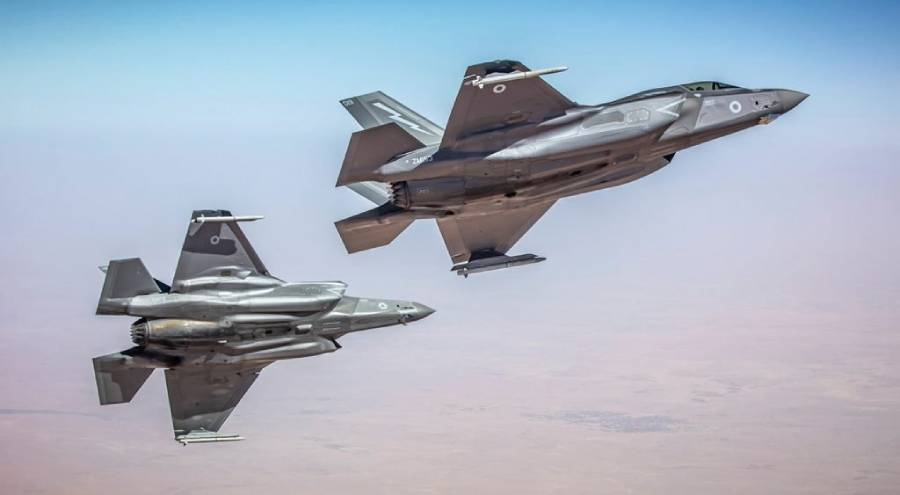 British and American F-35B Lighting II Joint Strike Fighters flew anti-ISIS strike missions from the U.K. Royal Navy aircraft carrier HMS Queen Elizabeth (R08) – a first for the U.K. in a decade, defense officials confirmed to USNI News on Tuesday.
The F-35s from the embarked Royal Air Force 617 Squadron, "The Dambusters" flew combat operations in support of U.K. anti-ISIS effort Operation Shader and U.S. Operation Inherent Resolve, the U.K. Ministry of Defense said in a Tuesday statement. The "Wake Island Avengers" of U.S. Marine Fighter Attack Squadron (VMFA) 211 were also part of the strike missions, a service official confirmed to USNI News on Tuesday.
"The involvement of HMS Queen Elizabeth and her air wing in this campaign also sends a wider message. It demonstrates the speed and agility with which a U.K.-led Carrier Strike Group can inject fifth generation combat power into any operation, anywhere in the world, thereby offering the British government, and our allies, true military and political choice," Commodore Steve Moorhouse, commander of the U.K. Carrier Strike Group, said in a statement.
Neither the Marines nor the MoD specified the location of the missions or the targets that were struck. In a Tuesday statement, the Marines said the blended air wing started combat operations on June 18.