TIPS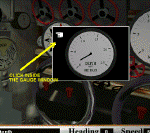 Delighted by the point and click interface? The only aspect that puzzles some newbie players is getting out of the "Dial window" back to the control room. Merely move the pointer off the dial or gauge but still within the small window and click. This should bring you back to the control room.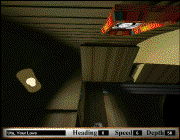 Grey Wolf holds a neat little easter egg for those who explore the captain's quarters. One of the functions in the skipper's room is the PAUSE function. To pause the game, click on the captain's bunk. While you're laying there, hover your point around the picture on the wall above you for the inscription "Uta, Your Love".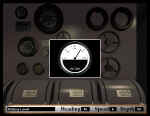 In the Electric Room, aft of the Engine Room, there's a working battery level gauge on the starboard side of the boat.
To check the number of torpedoes remaining, click the Assignment paper on the chart table.
Help out with a small donation.
Keep Subsim Review strong with your support! Thanks!!
All tips and contents are
©1997 SUBSIM Review
Do not copy without permission.