The latest additions to Taipei's armory may generate risk rather than upgrade deterrence.
Tensions across the flashpoint Taiwan Strait continue to simmer and bubble. There is alarmist talk of aggression, a spiral of escalation, invasion, Thucydides' Trap, US involvement – and possibly, Armageddon.
Amid these tensions, Taipei has every reason to build up a deterrent force. However, most of the world continues to follow Beijing's One China policy and refuse arms shipments – a situation that is causing Taipei serious headaches as it seeks to make acquisitions on global arms markets.
This has led to a shadowy program, which appears to have been given much more than a wink and a nod by governments far and wide, to supply expertise and technologies to the island as it attempts to build a flotilla of diesel-electric attack submarines.
How feasible is this project industrially, tactically and strategically? Parpart weighs in.
Is a fleet of eight Taiwanese diesel-electric attack boats likely to cause the People's Liberation Army's Navy headaches?
No. For the life of me I can't figure out anything other than them being sitting ducks in shallow waters. The Taiwan Strait is on average about 50 meters deep and all modern anti-submarine warfare systems will detect those subs not much later than after they fire the first shot and likely well before that.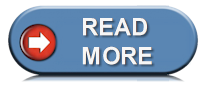 Or maybe they will deploy on the other side of Taiwan, the Pacific-facing side, to defend against Chinese submarines that….