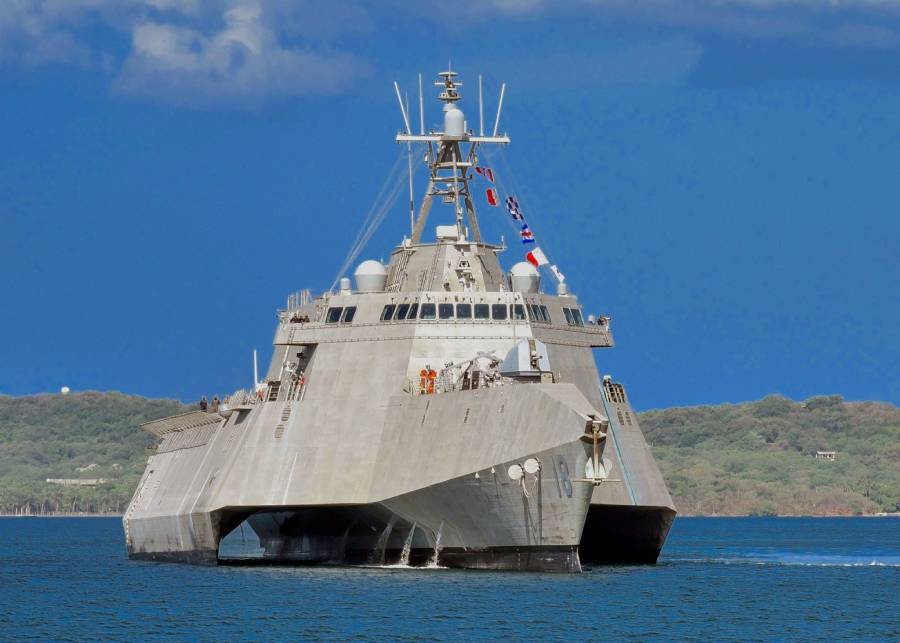 The Navy will have six Littoral Combat Ships deployed by the end of the year – a record for the program, several Navy officials have confirmed to USNI News.
Later this year, two Independence-class LCS will join USS Tulsa (LCS-16) and USS Charleston (LCS-18) in the Western Pacific. The two ships kicked off an expansive deployment across the Western Pacific earlier this year that began in Oceana and has ranged to as far as the Indian Ocean. Two other LCS will deploy soon to U.S. Southern Command later this year.
The deployments come as the service has begun to better understand how to use the two LCS variants. Two commanders recently told USNI News how they are improving the reliability of the platforms and refining how to deploy the ships.
Within the last year, seven LCS have operated in U.S. 4th Fleet as part of a counter-narcotics force expansion that began in 2020, 4th Fleet Commander Rear Adm. Donald Gabrielson told USNI News in a June interview.
"As a platform, [LCS] got a lot of utility in the kind of work that we're doing, which from a naval perspective is about building the capacity and the capability of our partners in the region," Gabrielson said.
"We've got lot of successes on that front. The ships are doing the other things that people would expect here as well – the detection and monitoring with the [Joint Interagency Task Force] South counter-narcotic mission, which also includes a lot of partner interaction. We've got 23 different nations that are connected to that effort."