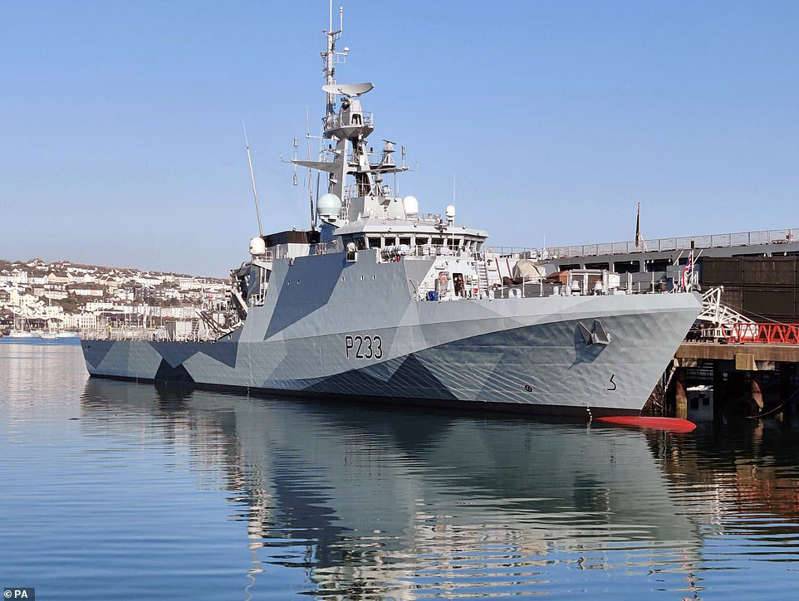 The 'dazzle' camouflage paint job applied to a new Royal Navy patrol ship was originally used on an array of vessels in the First and Second World War in the hope that it would confuse enemy German U-boats and ships.
Military chiefs have resurrected the colour scheme on HMS Tamar, which will head to the Asia-Pacific region later this year.
It boasts shades of black, white and grey in strange, jarring shapes which were added by shipwrights at the A&P yard in Falmouth, Cornwall.