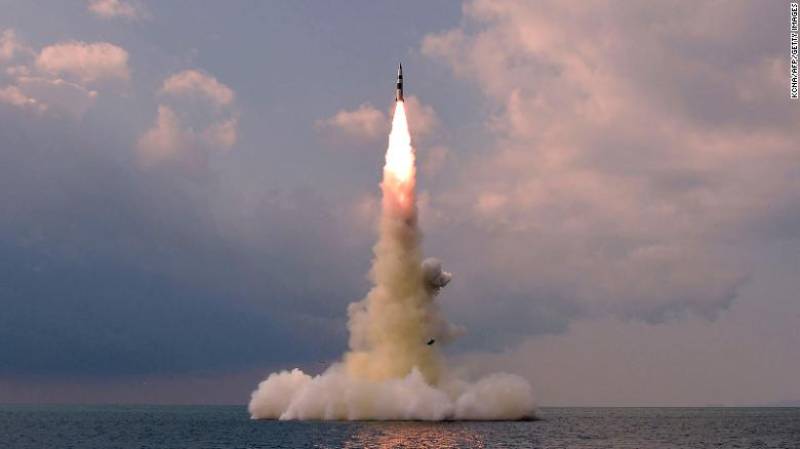 North Korea says its latest ballistic missile test was launched from a submarine
North Korea said it successfully test-fired a new ballistic missile from a submarine on Tuesday, state news agency KCNA reported Wednesday.
KCNA said the submarine-launched ballistic missile (SLBM) was launched from the "8.24 Yongung" sub — the same vessel used to test North Korea's first SLBM in 2016.
The report said "lots of advanced control guidance technologies" had been included in the missile, which would "greatly contribute to putting the defence technology of the country on a high level and to enhancing the underwater operational capability of our navy."
Japan and South Korea reported the launch of at least one ballistic missile on Tuesday, which they said was fired from the sea near the port city of Sinpo, Hamgyong province, at about 10 a.m. local time Tuesday (9 p.m. ET Monday). Sinpo is home to a North Korean shipyard.
The UN Security Council will hold a closed-door meeting Wednesday to discuss North Korea in the wake of the latest missile test, a UN diplomat with knowledge of the meeting told CNN. Pyongyang is barred from testing ballistic missiles and nuclear weapons under international law.