Kawasaki Launches 'Hakugei' – Second Taigei-Class Submarine For The JMSDF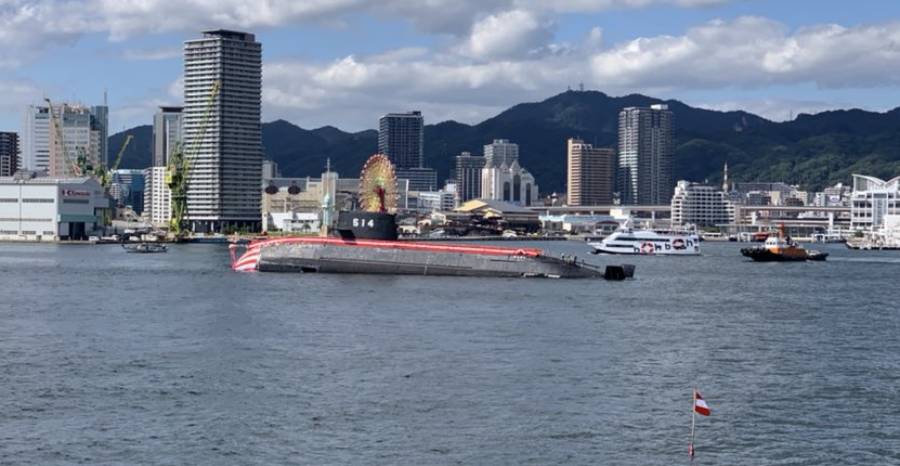 Kawasaki Heavy Industries (KHI) launched today "Hakugei" at its shipyard in Kobe. It is the second of the new Taigei-class, the latest class of advanced diesel electric submarines (SSK) for the Japan Maritime Self-Defense Force (JMSDF).
akugei means "White Whale". Taigei-class submarines are named after large fish. The first submarine of the class, Taigei (meaning "Great Whale") was launched by Mitsubishi Heavy Industries (MHI) shipyard in Kobe, Hyogo Prefecture in October 2020. Taigei is scheduled to be commissioned into the JMSDF in March 2022, after which it will be used as a test submarine, according to the "National Defense Program Guidelines for FY 2019 and beyond" published in December 2018. In other words, Taigei will be the dedicated ship to conduct all future tests of technology on JMSDF submarines. This means that Hakugei will be the first boat of the class able to conduct operational deployments.