wenty-eight months after it began in a clandestine shipyard deep in the Brazilian Amazon, one of the more unlikely criminal voyages of all time came to an end on Tuesday with the seven sentences handed down by a court in north-west Spain.
Agustín Álvarez, a 31-year-old former Spanish amateur boxing champion, was jailed for 11 years for piloting a semi-submersible "narco-submarine" carrying 3,068kg of cocaine worth an estimated €123m (£104m) across the Atlantic. His two crewmates, Ecuadorian cousins Luis Tomás Benítez Manzaba and Pedro Roberto Delgado Manzaba, received the same sentence, while four Spaniards who conspired with Álvarez to help guide the sub ashore were jailed for between seven and nine years.
A crane ship tries to refloat the narco-sub off Cangas de Morrazo in Galicia, Spain, in November 2019
A crane ship tries to refloat the narco-sub off Cangas de Morrazo in Galicia, Spain, in November 2019. Photograph: Salvador Sas/EPA
Not surprisingly, the case, a wildly improbable but true saga involving the Colombian Gulf Clan cartel, a bespoke 21.5 metre-long fibreglass boat christened Che, a pair of telltale pants and several miraculous escapes during the 27-day, 3,500-mile odyssey from Brazil to Spain, has made headlines around the world since the vessel was scuttled in a Galician cove on 24 November 2019.
Last month, Javier Romero, a Voz de Galicia journalist who specialises in drug crime, published Operation Black Tide, a meticulously researched, 313-page account of the the epic yet doomed enterprise. At the end of February, a drama inspired by the case, also titled Operation Black Tide, will begin on Amazon Prime Video. The fictional series will be followed in March by a four-part documentary on the same platform, called, inevitably, Operation Black Tide: The Suicidal Journey.
Romero remembers rushing down to see the boat that Sunday morning after a police source tipped him off about its discovery. He arrived at the Ría de Aldán beach, where, coincidentally, both he and Álvarez had spent their childhood summers, to see the sunken outline of Che,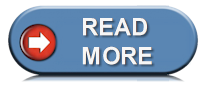 its grey prow emerging half a metre above the water.