A-ganger
Join Date: Jun 2019
Location: Germany
Posts: 71
Downloads: 0
Uploads: 0
Merry Christmas and a happy new Year
---
Hello community.

First of all, a Merry Christmas to you all, and a Happy New Year.

Thanks for reading this far.

What is happening at the moment, and how does it continue?

Seahunter was planned to be released in late 2019. The following changes have been made since that moment:

1 . - the ingame store has been added.

2 . - the Loot System has been enhanced to a degree I had never imagined.

3 . - The Story System was joined by the Open Ocean, and the preparation for a multiplayer.

4 . - A lot of new ships in convoys, and their functions have been developed.

5 . - Countless of your wishes have already been implemented. Others I am still working on or doing my best.

To keep it short: A pure Acarde game has become a comprehensive game, with clever mission design, high effort, and countless parameters for the development of the story told.

My current work includes "light" and "indoor" experiments for LaPallice and other places of this kind. Also on the elaboration of little things like the weighting between "being heard", "not being heard", "being seen", "not being seen" and a lot of "game mechanics".

Seahunter has exceeded its goal by far, and is on a very good way. I really like the mechanics, but you have to remember - half the game has been changed - because I listened to you.

Many of your wishes have taken shape. That's why I don't want to release an "Acarde Shooter" like it was once planned for December, but rather use the time to build what I want for you:

a modular, expandable system for all your wishes.

Yes, the soul of Seahunter has changed a bit, it is and remains a strategic Acarde Shooter, but the game depth has changed massively.

Instead of simply going through "missions", there is now a "success or failure" system. Ranks that influence the course of the story, and much more.

Submarine aces that guide you on your first missions, each with their own abilities.

Different weapon systems, and also a research strand that helps you develop new weapons.

All this was never intended. But all of this has come about since I presented my project Seahunter in the subsim forum.

Now I'm sitting here, on a software product, which is a lot of fun, but - still - not finished.

I always said: I'll tell you when I'm going to Kickstarter. At the moment I don't see Kickstarter yet, because I want you to enjoy it.

Seahunter will appear on Kickstarter, with a simple "UI" (so it will be quite simple from the "graphical user interface"). The money on Kickstarter, I won't use for any crap, but to hire people who can build a nicer UI than mine. That's not where my talents lie, that's 2d, that's where I am untalented.

That's why this year there was the "quarrel" with the German tax office, because I don't want to "eat" the money of Kickstarter I want that money to go where it belongs: in Seahunter.

A lot has been done about that as well. Soon (February 2020) "Arctic Ice" will be launched - this is our publisher, a form of business that ensures that all money goes where it belongs:

- not in my pocket,

- not in the pocket of some IRS agent,

It's Seahunter.

I also promise you, I'll prove to you that every cent goes where it belongs.

Just the fact that I don't do a "Fire && Forget" project with Sehunter proves that to you. Others might think differently.

Yes, I have listened to you all very carefully this year.

I have given my best. to develop Seahunter for you, and I will do my best to improve it.

I don't want to say that there will be a kickstarter in the first quarter of 2020, that is very foreseeable, but I don't know if there will be any wishes or ideas from the community.

Currently, a lot has been changed in the core of Seahunter. For me, Seahunter is about Seahunter, not just "money".

Right now, I'm looking for "speakers" for the Toturials. I'll pay for it myself, don't worry.

Seahunter, has now become a "modular system". The past time, was spent to implement your wishes, to bring desired extensions of the game strategy, to enable the IngameStore (not for real money!!!), and to offer much more long-term motivation than ever planned.

I hope this will meet all of you, and look forward to seeing you in 2020.

Merry christmas, and have a happy new year.

Yours, Andy. Smoking Head Studio

Edit: i just forget, what i want to say @ start:

VERY THANK YOU, SUBSIM && YOU ALL - THE COMMUNITY! For your Support. Have a nice Time, and thank you to all of you!


Merry Christmas, and a happy new Year.
__________________
Smoking Head Software.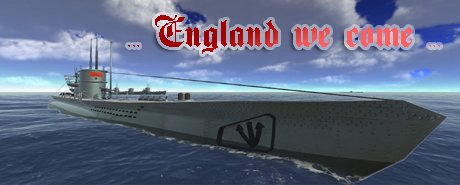 German Developer Studio.