The Relative bearing and attack bearing of attack disc is in wrong orientation both needs to be rotate 180 degrees.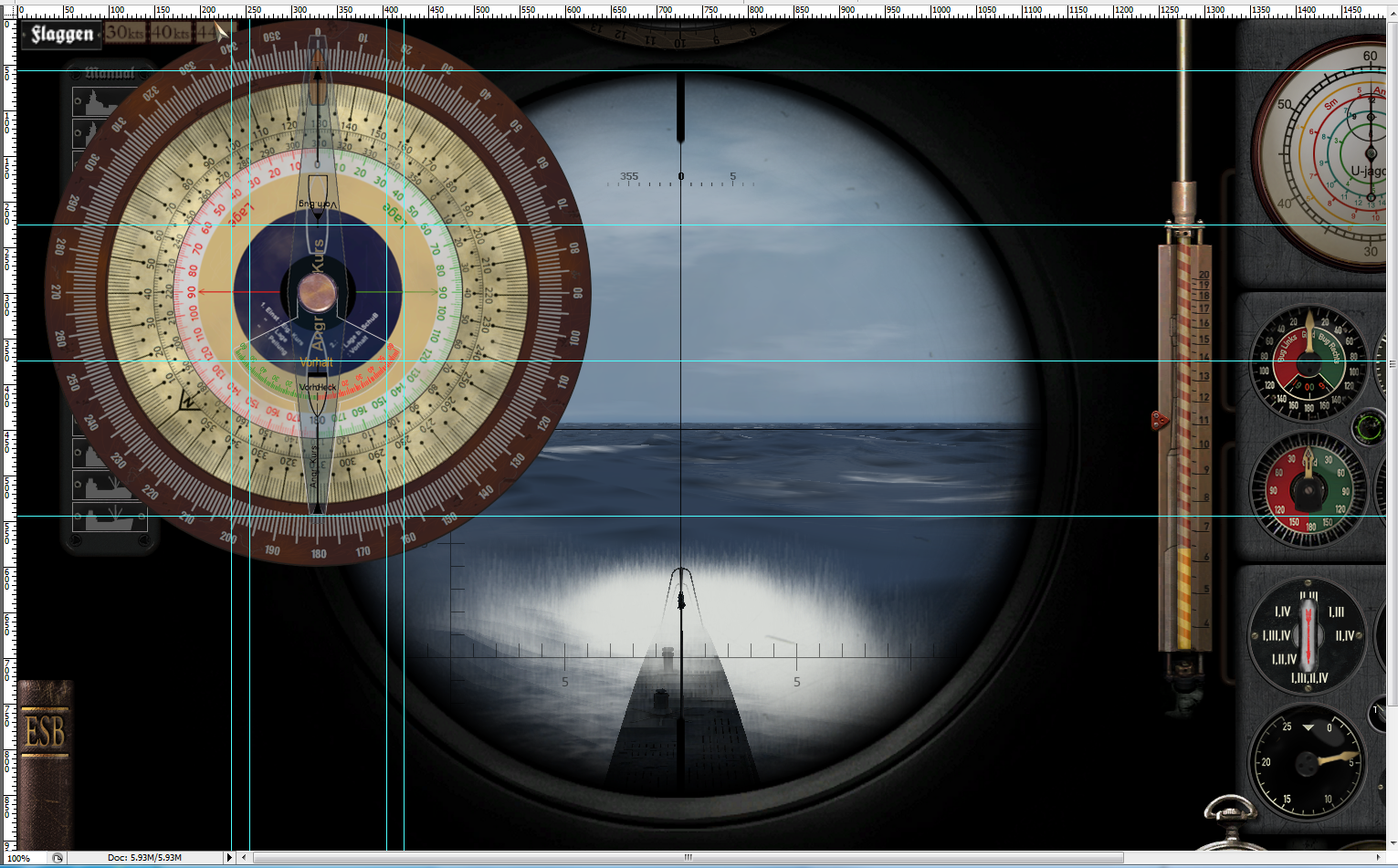 According to the manual the white triangle should points to the sub's true bearing and the arrow on the vorth bug side should points to the target relative bearing.
This is the result after correction: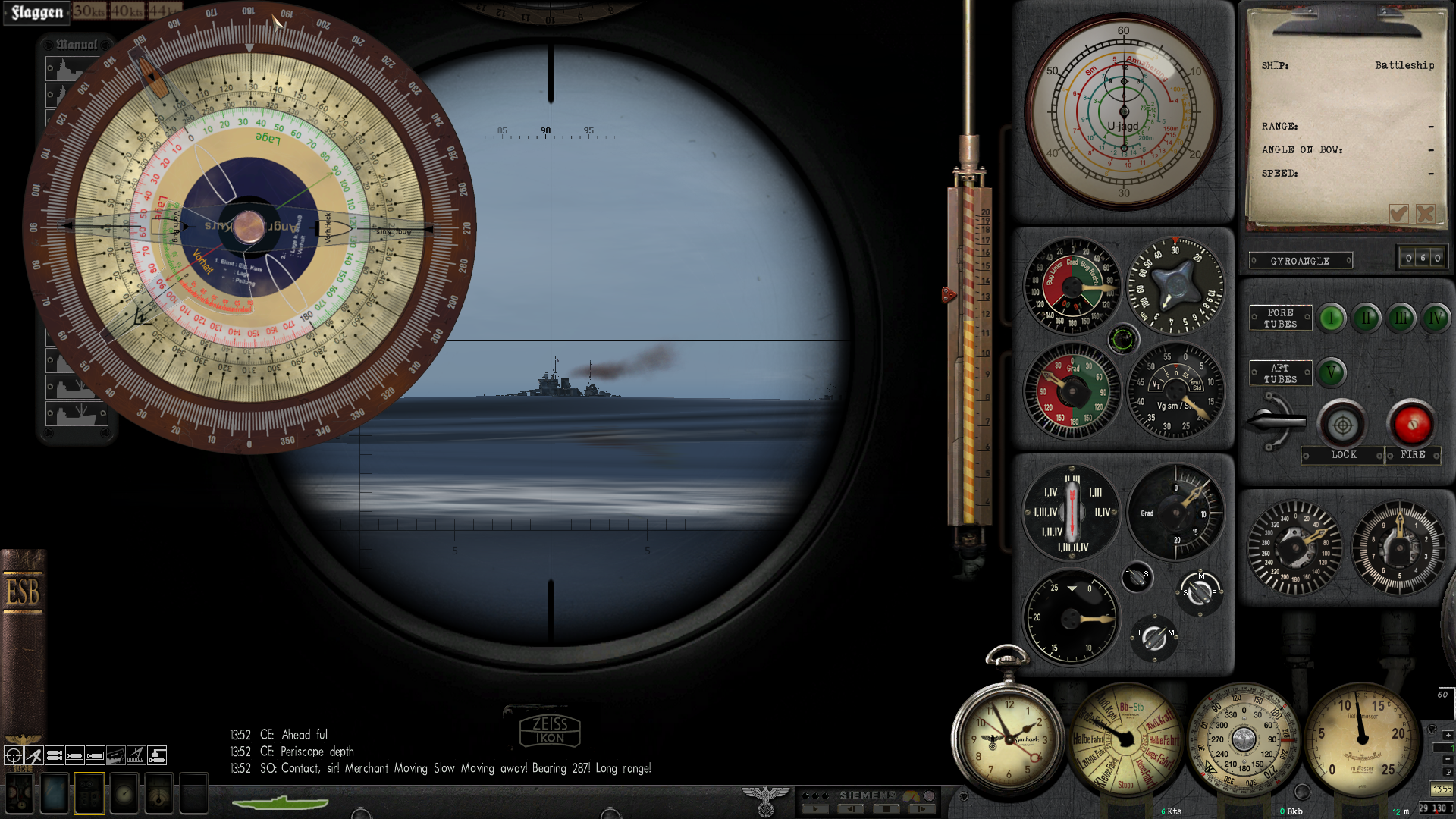 Also note the click zone for the lead angle disk is too small and inconvinient so I made the fowllowing adjustingment on menu.ini
Code:
[G3F I362]
Name=Angriffscheibe Vorhalt User
Type=1031;Stat bmp array
ItemID=0x3F4E1008
ParentID=0x3F4E1000
Pos=205,-205,190,190
Materials=1
Display=2
Mat 0=data/menu/gui/Lagewinkelscheibe/Bkgr.tga
MatFlags=0x29
TexFmt=0x9
BmpState=1
NeedFocus=true
SelOne=false
IDGroup=0
StatesColors=0xFFFFFFFF, 0xFFFFFFFF, 0xFFFFFFFF, 0xFFFFFFFF
Please also note the lead angle dial uses same command as set torpedo depth to rotate dials so every time you touch that it will set torpedo depth to 5meter and it will be locked if you have no torpedo left.I dont know why it has to be designed this way, still trying to figure it out.