Ahoy Shipmates if you have just purchased Wolfpack and your just getting
started mastering the Control surfaces and tring to work out range to Target angle on the bow and all that malarkie theres some nice tools freely available to download here on Subsim a must for any new Wolfpack Kapitan/Crew straight out of Uboat Training School at Flensburg.
Solution Solver 2.3.2 by Corey "Gutted" Harwell A Subsim Boffin one of the Great n the Good
Download Link Below if your Windows firewall or anti virus firewall will not let you run the programe install google Chrome i had same problem once I installed Google Chrome I could download install and run Solution Solver 2.3.2
http://www.subsim.com/radioroom/down...o=file&id=5118
Once you have indentified the target ship you know the ships length mast hieght in Wolfpack Alt n Tab out of Wolfpack
enter that data in corisponding fields on the bottom.
left click drag mouse up the virtical segments on the left to match mast hieght of Target ship in your Scope in Wolfpack
now right click and drag across the bottom horizontal segment to match Segments in your Scope that you have lined up on the target ship and there you have it range to target and angle on the bow.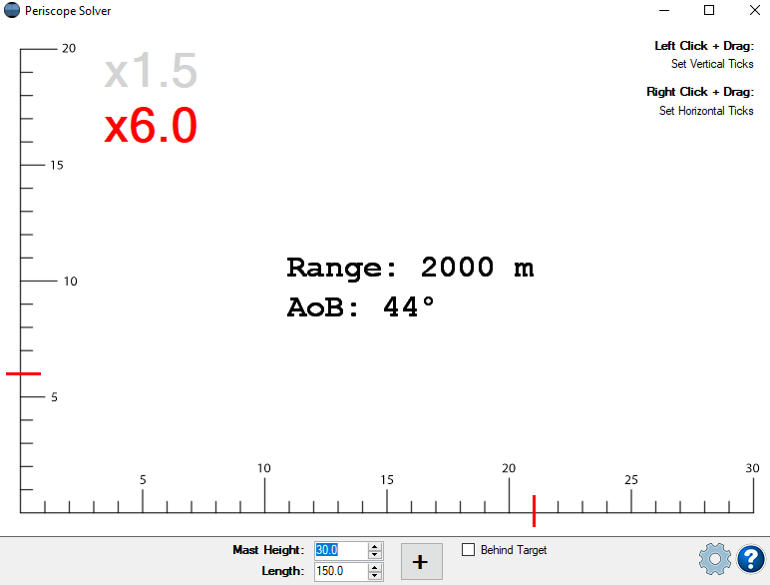 In the Solution Solver main console click on the stopwatch icon at the bottom calculating speed of Target Ship or Convoy input the Length of the Target Ship at the bottom that you got from the ingame recognition manual then put your scope center line just a fraction before the bow of the Target ship
then press T to start your stop watch when the ships Stern as just past the centre line press T again eg that took 50.5 seconds for the ship to pass your Scopes center line now replicate that on the stop watch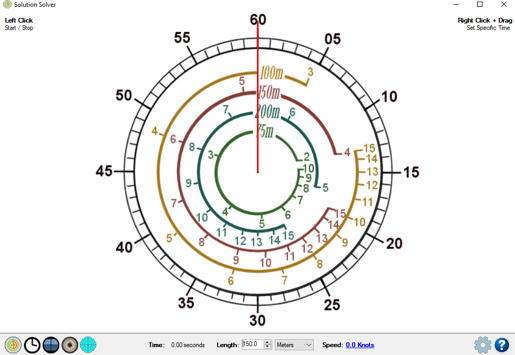 Target Ships Speed 5.8 knots