Dear LSH3 friends worldwide,
Supermod "Living Silent Hunter III - Edition 2022 - The Eternal Patrol" is finished.
Thanks to Urmel's preparatory work and with only a few changes, we were able to complete the Full-HD-Edition.
We are very happy to be able to publish our work just in time for Ariel's birthday.
Many thanks to all who have kept SH3 alive for over 17 years!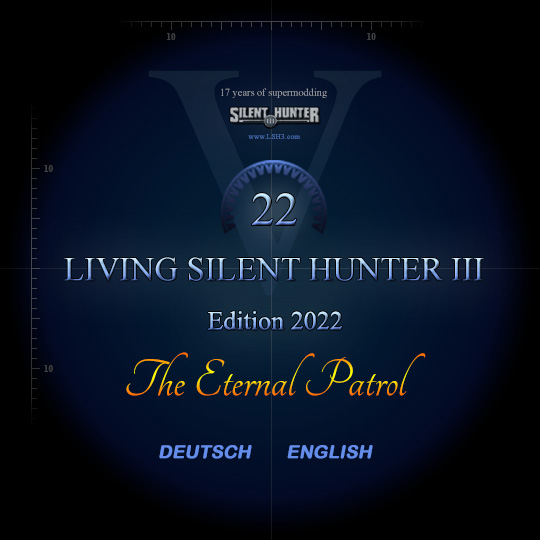 Download as always at
https://www.lsh3.com
The LSH3 team wishes everyone a good time!
Regards
Blueduck