---
The list of icons displaying your equpied radar, there will be a scroll bar to the right of that. Flip your mouse wheel. its on the bottom.
__________________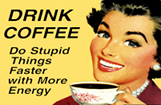 - The Bill of Rights, (
Part 1
) (
Part 2
), is not open for debate or reinterpretation, nor is it a "living document". It is the cornerstone upon which liberty in the United States is etched on.
- I don't mod anymore. Whatever it is, leave me out of it. For any permission questions, read the last section of the TMO PDF.