---
Idea behind it.

- After playing SH3 for so long, I Figured it would be fun to revist old haunts on the side of the conflict.

- Give someplace the opportunity to sink things sailing under swastika with giddy glee. Oringaly i was going to mod in AI type 7 uboats to go along with the type9 i already have in.

- Open the doors for folks in the UK who wanted to patrol around their home waters on their own side of the war for a change. I can understand their interest, and probably digust that they never really been able to to do this. This is why i included the S class. Although its not a brit S class, i figure its close enough.



Overall its just an idea that i let go "live". I figure if theres any brit who's seriously intrested in it, they'll take it and expand on it. To do it right, theres a whole lot that needs to be done. German aircraft, german capital warships, harbor traffic, coastal defenes, Allied traffic, allied aircraft, etc. Since its such a minor footnote as US subs are concerned, i really didnt spend much time on it, and didn't leave the flotilla open for very long. As an alternative theater for the brits, one could leave it open for most of the war if it were fleshed out more.

Orignally i called it Subron50, and in the files its called subron50, but ingame i removed all references to Subron 50 i think. Err except for the subtender at holy loch.
__________________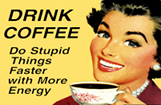 - The Bill of Rights, (
Part 1
) (
Part 2
), is not open for debate or reinterpretation, nor is it a "living document". It is the cornerstone upon which liberty in the United States is etched on.
- I don't mod anymore. Whatever it is, leave me out of it. For any permission questions, read the last section of the TMO PDF.